ON DEMAND: DEVELOPING SKILLS AT THE SPEED OF NOW
We've teamed up with Dan Pontefract, leadership strategist, author, and CEO of The Pontefract Group to discuss his experience leveraging, understanding, and addressing the talent gap.
We'll discuss the following:
What the new war for talent implies
The effects of a professional and technical skills shortage
Developing Employee Skills at the Speed of Now
The significance of the learning function in addressing the skills gap

The importance of employee learning concerning organizational talent management and skills assessment/planning.

Key actions that help the learning function address the skills and talent gap

This form reserves your spot!
About Your Speaker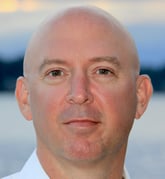 Dan is the founder and CEO of The Pontefract Group, a firm that improves the state of leadership and organizational culture. He is the best-selling author of three books: OPEN TO THINK, THE PURPOSE EFFECT and FLAT ARMY. A renowned speaker, Dan has presented at four different TED events and also writes for Forbes, Harvard Business Review and The Huffington Post. Dan is an adjunct professor at the University of Victoria, Gustavson School of Business and has garnered more than 20 industry awards over his career. Previously as Chief Envisioner and Chief Learning Officer at TELUS—a Canadian telecommunications company with revenues of $14 billion and 50,000 global employees—he launched the Transformation Office, the TELUS MBA, and the TELUS Leadership Philosophy, all award winning initiatives that dramatically helped to increase the company's employee engagement to record levels of nearly 90%. Prior to TELUS he held senior roles at SAP, Business Objects and BCIT. Dan and his wife, Denise, have three children (aka goats) and live in Victoria, Canada. More information at www.danpontefract.com
What people are saying about Degreed:
"Degreed turns education into actionable data predictive of success."
Dave Ulrich
HR Magazine's #1 most influential thought leader worldwide in HR
"Degreed allows organizations to inventory their existing employees, train them, and track it all. And, when employees do have external training or experience, have the company give them credit for it—I think that's critical."
Mark Cuban
American businessman, investor, and owner of the Dallas Mavericks
"Organizations like Degreed help people catalog their learning experiences to better leverage them throughout their career."
Josh Bersin
Principal, Deloitte Consulting LLP and Founder, Bersin by Deloitte