Effective Digital Curation 101
Curation is one of the latest buzz words. What is it? Why do you need it? Who should do it? How do you do it? Let's answer these questions and more during the one hour webinar hosted by Degreed and Viventis.
This webinar will give you useful tips for:
Becoming an effective digital curator in any industry or level of an organization




Tools to cultivate a stronger organizational learning environment



The form reserves your spot!
About Your Speaker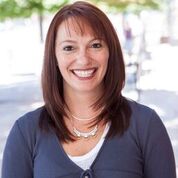 Our presenter, Alexis Macias, has 20 years of experience in the learning and development industry implementing corporate learning programs. She comes from EY, SkillSoft, and Xerox to Degreed 3 years ago.
What people are saying about Degreed:
"Degreed turns education into actionable data predictive of success."
Dave Ulrich
HR Magazine's #1 most influential thought leader worldwide in HR
"Degreed allows organizations to inventory their existing employees, train them, and track it all. And, when employees do have external training or experience, have the company give them credit for it—I think that's critical."
Mark Cuban
American businessman, investor, and owner of the Dallas Mavericks
"Organizations like Degreed help people catalog their learning experiences to better leverage them throughout their career."
Josh Bersin
Principal, Deloitte Consulting LLP and Founder, Bersin by Deloitte