Enabling Internal Mobility to Curb Attrition
Whether you are onboard yet or not, research is clearly indicating that the skills gap is real. In a Korn Ferry survey of 1,500 leaders around the world, 66 percent said there will be a shortage of talent by 2020. Slightly more than half said there would likely still be a shortage by 2030, and it could cost firms nearly $8.5 trillion in lost revenue. Organizations are turning to internal upskilling and mobility strategies to address talent shortages. The problem with building an internal mobility strategy is that there is ample data pointing to people, process, technology, and culture challenges, but few solutions offered to overcome them.This webinar will dig in to both and provide tangible steps for you to build and execute an internal mobility strategy in your organization.
Enabling Internal Mobility to Curb Attrition Form

Understand the symptoms of misplaced skills in your company and the labor market at large.
Understand the business case for correcting misplaced skills in your company

Learn a framework for putting the right skills in the right place at the right time through talent management and up-skill plans that align with company objectives.
This form reserves your spot!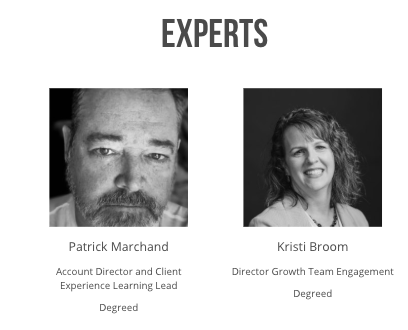 What people are saying about Degreed:
"Degreed turns education into actionable data predictive of success."
Dave Ulrich
HR Magazine's #1 most influential thought leader worldwide in HR
"Degreed allows organizations to inventory their existing employees, train them, and track it all. And, when employees do have external training or experience, have the company give them credit for it—I think that's critical."
Mark Cuban
American businessman, investor, and owner of the Dallas Mavericks
"Organizations like Degreed help people catalog their learning experiences to better leverage them throughout their career."
Josh Bersin
Principal, Deloitte Consulting LLP and Founder, Bersin by Deloitte