ON DEMAND WEBINAR: HOW THE WORKFORCE LEARNS 2019
The shift from relying on L&D to self-directed learning has left many organizations wondering about the role of L&D in a worker-driven world. Does L&D curate learning? Design learning? Let learners control it all?
We think the best place to start is by understanding how your workforce learns so you can better enable their skill development.
How the Workforce Learns August Webinar 2019
How people fuel their careers and build their skills in 2019
What our modern workforce wants from their corporate learning teams
How innovative organizations are building skills and designing learning experiences not just providing content
How you can help your learners align learning to their goals to drive your organization's success
This form allows you to download the webinar!
About Your Speaker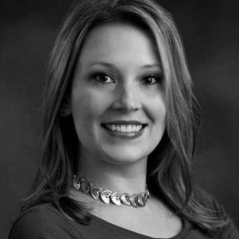 Sarah is the Head of Communications at Degreed. Sarah has been actively involved in the learning space for 9 years, leading marketing and communications efforts in both corporate and startup capacities. She currently leads the Enterprise Communications and Content Development efforts on Degreed's Product Marketing Team. Prior to Degreed, Sarah served as the Senior Customer Marketing Manager at Xyleme where she worked closely with Fortune 500 clients to market their learning success and grow their comprehensive author/delivery solutions.
What people are saying about Degreed:
"Degreed turns education into actionable data predictive of success."
Dave Ulrich
HR Magazine's #1 most influential thought leader worldwide in HR
"Degreed allows organizations to inventory their existing employees, train them, and track it all. And, when employees do have external training or experience, have the company give them credit for it—I think that's critical."
Mark Cuban
American businessman, investor, and owner of the Dallas Mavericks
"Organizations like Degreed help people catalog their learning experiences to better leverage them throughout their career."
Josh Bersin
Principal, Deloitte Consulting LLP and Founder, Bersin by Deloitte