Reprogramming the Workforce: how Xilinx created a new learning infrastructure

An employee survey showed learning leaders at Xilinx weren't aligned with employee expectations around training support and career development. So they moved to a centralized leaning platform and capitalized on more bite-size, personalized content. For insights on their new strategy and how they refreshed their learning ecosystem join the May webinar with Degreed, Mind Tools and Xilinx!
Xilinx + Mindtools Webinar Form
This form reserves your spot!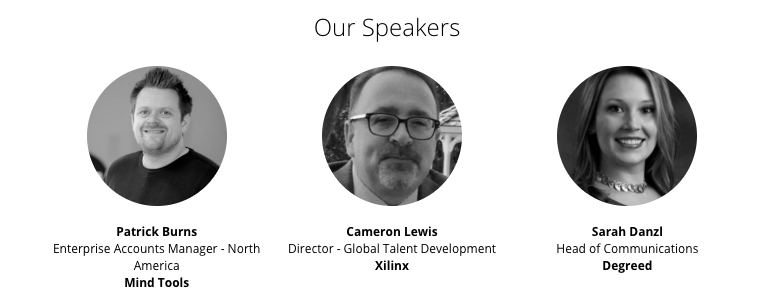 What people are saying about Degreed:
"Degreed turns education into actionable data predictive of success."
Dave Ulrich
HR Magazine's #1 most influential thought leader worldwide in HR
"Degreed allows organizations to inventory their existing employees, train them, and track it all. And, when employees do have external training or experience, have the company give them credit for it—I think that's critical."
Mark Cuban
American businessman, investor, and owner of the Dallas Mavericks
"Organizations like Degreed help people catalog their learning experiences to better leverage them throughout their career."
Josh Bersin
Principal, Deloitte Consulting LLP and Founder, Bersin by Deloitte