Tackling the digital transformation of learning
With over 70% of organizations already tackling the digital
transformation of learning, who's tackling what and are they
getting it right? What lessons can you learn to make sure
your own transformation runs smoothly?
Date and Time:


Tuesday, January 29th
8AM PT/ 4PM GMT
What really is digital transformation and why does it
matter?
Understanding your organization's context: What's your impetus for change?
What are the digital learning tools and technologies
you should be evaluating?
Building your business case and mapping out your
organization's journey
This form reserves your spot!
About Your Speakers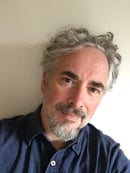 David Perring, Director of Research at Fosway Group
David Perring has been a learning professional for over 30 years. Over that time, he has always been at the fore-front of learning innovation and has retained a strong sense of optimism, energy and passion for transforming organizational learning and performance. As Director of Research for Fosway Group, he independently explores the experiences of practitioners and suppliers to understand the realities of what's happening in corporate learning, what's inspiring change and what truly makes a difference.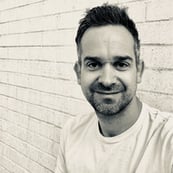 Lawrence Hay, Group Director of Talent and Organizational Development at Photobox Group
Lawrence Hay is an experienced Talent Management professional. Lawrence has a background in occupational psychology, leading in-house talent management and strategic consulting. He's worked with a number of international organizations with a focus on developing people strategies, improving motivation, introducing culture change, designing performance measurement approaches, building learning and development programs and identifying future leaders.
What people are saying about Degreed:
"Degreed turns education into actionable data predictive of success."
Dave Ulrich
HR Magazine's #1 most influential thought leader worldwide in HR
"Degreed allows organizations to inventory their existing employees, train them, and track it all. And, when employees do have external training or experience, have the company give them credit for it—I think that's critical."
Mark Cuban
American businessman, investor, and owner of the Dallas Mavericks
"Organizations like Degreed help people catalog their learning experiences to better leverage them throughout their career."
Josh Bersin
Principal, Deloitte Consulting LLP and Founder, Bersin by Deloitte