How to Make Talent a C-Level Issue
More and more executives are waking up to how important talent issues are, making it more critical than ever before that the C-Suite is aligned on strategy and goals.
Learning professionals can play a pivotal role in this process if you know how to listen to the needs of the business.
This webinar will give you useful tips for:
Becoming a valued partner and contributor to all kinds of leaders across your organization

Ways you can frame your work and priorities that get executive sponsors on board
The form reserves your spot!
About Your Speaker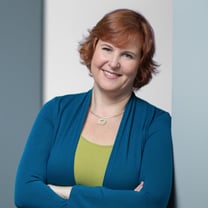 Dr. Britt Andreatta is an internationally recognized thought leader who uses her unique background in leadership, neuroscience, psychology, and learning to create brain science-based solutions for today's workplace challenges. She is the former Chief Learning Officer for Lynda.com and her research is transforming the learning/talent industry. With over 25 years of experience working with Fortune 100/500 corporations, educational and government institutions, and non-profits, Britt is known for helping people and organizations rise to their potential.

Learn more at BrittAndreatta.com
What people are saying about Degreed:
"Degreed turns education into actionable data predictive of success."
Dave Ulrich
HR Magazine's #1 most influential thought leader worldwide in HR
"Degreed allows organizations to inventory their existing employees, train them, and track it all. And, when employees do have external training or experience, have the company give them credit for it—I think that's critical."
Mark Cuban
American businessman, investor, and owner of the Dallas Mavericks
"Organizations like Degreed help people catalog their learning experiences to better leverage them throughout their career."
Josh Bersin
Principal, Deloitte Consulting LLP and Founder, Bersin by Deloitte